Can Dogs Have Red Grapes?
Almost every pet owner wants to know: Can dogs have red grapes? A one-word answer is No. Grapes are highly toxic to dogs. Grape poisoning in dogs can seriously affect their health and dog owners should never let their dogs eat grapes. Researchers are trying to find out which substance causes this reaction.
Dog breeds, gender, and age have nothing to do with this reaction because these factors don't influence the risk of being affected. Moreover, there is no proven evidence of a safe amount, so don't give red grapes to your pup. You can even think about the toxicity of grapes; they can result in sudden kidney failure in dogs.
Caught your Dog Eating Grapes? Signs and Symptoms to Watch for?
If you're witnessing any of these symptoms or signs, it can be due to toxic ingestion.
Weakness and unusual stillness
Loss of appetite
Vomiting within a few hours
Dehydration. Some signs of dehydration could be dry mouth and nose, pale gums, and panting
Kidney failure
Abdominal pain
Increased urine production or thirst
If you're witnessing any of these signs, it's time to consult your veterinarian immediately or call the Pet Poison Helpline.
---

---
What to Do if your Dog Eats Grapes.
In the case that your dog ate red grapes, the treatment is critical. Share the issue with your vet and follow their instructions. The first step is to induce vomiting immediately. If your dog is showing signs of distress and having difficulty in breathing, avoid inducing vomiting. It's important to take your dog to the vet or ask your vet to come to you. If you can't get through to your veterinarian, try calling the poison control center.
Do I Need to Worry If My Dog Has Eaten Red Grapes?
As mentioned earlier, there is no safe amount. One thing is sure; it doesn't have the same impact on all the dogs. Based on our observations, it only takes a few grapes to cause acute kidney failure. Meanwhile, in some dogs, kidney failure isn't observed. We're still shocked why some dogs have an excessive reaction, and others haven't. Whatever the result is, grapes are never good for your dog. If your dog has eaten grapes, immediately consult your vet. Otherwise, things can get worst and out of control. 
Other Foods to Avoid
Dogs are sensitive, so you have to be smart with feeding options. Not only grapes are toxic to dogs, but some other food options are also poisonous and must be avoided. Some examples of such foods are:
Alcohol
Coffee and chocolate
Avocado
Some Citrus Fruit
Coconut and coconut oil
Raisins
Dairy
Some Nuts
Undercooked meat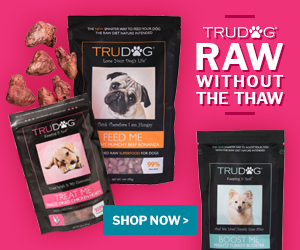 All these food options are not good for your dog. So, avoid feeding such food to your pets.
Safe Food Options for Dogs
So, Can Dogs Have Red Grapes? No! Red grapes are not good for dogs, but still, there are some berries and fruits that can be served to your dogs. The best alternative to such food is tasty treats. Ensure that the food you give to your dog is nutritious.
We have an article with more information on grapes and dogs, which you can read here: Grapes – The Toxic Fruit!
Find out which fruits and vegetables your dogs can eat in some of our previous articles below.
Check out the links below for more related articles.
---
Related Articles
---
---