Why do dogs lick you?
Have you ever asked yourself, why do dogs lick you? Dogs love to lick their owners and most dogs do it, especially when you come home and your pooch is happy to see you. But why do dogs lick you? It is most commonly believed that it is a sign of affection by our dogs. So much so, a lot of people say that these licks are our dog's way of kissing us. 
Instinct
Licking is firstly instinctive behavior dogs are born with, but there are a number of reasons why they do it. Some of these reasons could be affection, taste, attention-seeking, cleaning/grooming, health, communication, empathy, being submissive, anxious/boredom/fear, or maybe they are just hungry.
After birth, female dogs lick their puppies to clean and comfort them, as well as to encourage urination and defecation. Puppies often lick their mother's lips, which is a trait from before dogs were domesticated.
When hunting, a pup's mother would carry food back to the den in her stomach, this was easier than carrying it back in her mouth. Her pups would then lick their mother's lips to encourage her to regurgitate food for them.
---
Read all about The Brilliant Belgian Malinois Puppy
---
Affection
Now we all want it to be this one, don't we? Everyone wants to come home, the ones we love to greet us at the door and be happy and excited to see us. Unless that's just me! Licking is natural for dogs learned at an early age as puppies. Taught to them by their mothers by the grooming and affection shown to them in the early weeks of life after their birth.
Dogs love to lick our faces, but if that is out of reach, they will quite happily settle for any patch of bare skin. Hands, arms, legs, they are not normally too fussy, if they can lick it, they'll lick it.
Saying that not all dogs lick constantly and this shouldn't be taken as them being any less affectionate. After all, we don't know for sure that licking is a sign of affection.
I'm sure it is a sign of affection towards us, we look after them, and so we mean the world to your dogs.
Taste
Dogs love to taste everything, and we all have our own unique tastes and smells. Our little canine friends have an amazing sense of smell. And can probably smell what we had for lunch, the snack we had on our way home from work and they want a taste of it too.
Licking is a way dogs explore their world, we are a big part of their world and dogs love the salty taste of human skin, especially after intense exercise.
Submission
Dogs often lick your hand as a sign of submission to you. This behavior dates back to when dogs evolved from wolves in the wild. The pack leader would be licked by the rest of the pack to signify their submission to the pack leader.
Submissive members of the pack would also lick the pack leader as a form of grooming, which would also indicate their submission to you as their pack leader.
Attention Seeking
It may be that your dog is trying to get some of your attention. Dogs are intelligent animals and maybe they have learned from your reactions in the past, that if they lick you, they know that you will play with them or give them lots of cuddles and attention.
Hungry
As with attention-seeking, maybe you have unintentionally taught your dog, licking gets food. If when your dog has licked you in the past, you have interpreted it as they are hungry and given them a treat or some other food. They have then learned, when they want food or a treat, all they have to do is start licking you and they will get fed. 
Empathy
There have been studies that have found when dog owners have pretended to be upset and cry, their dogs have licked their owners as if showing empathy towards them.
Many dogs seem to be emotionally connected to their owners and are without doubt able to detect when their owner is upset. Some dogs try to comfort their owners by licking whereas other dogs will comfort them by sitting or lying across on their owner's lap. I believe this is a great reason why do dogs lick you?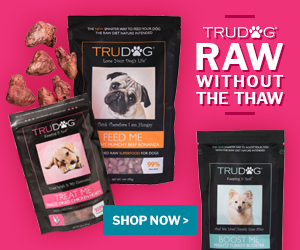 Anxiety
A lot of hand licking after you have been away from them for a prolonged period of time could be a sign of separation anxiety, boredom, or even fear, and is causing your dog to be stressed. Many dogs don't want to be away from their owners for too long. Excessive hand licking after time away from their owner might be an indication they are stressed and are desperate for attention from you.
This could be going for a walk, run, bike ride, playing catch, or just having a cuddle on the sofa while watching TV. 
If you feel your dog is licking itself to excess, read this article on Why Do Dogs Lick Their Paws?
Communication
Why do dogs lick you? Well, they are communicating with you. Whether it is that they love and respect you. They may be hungry or want some attention from you. Or that they sense that you are upset and want to comfort you.
If your dog is licking someone they don't know, they are most likely licking to find out who they are, or maybe they just want to say hello, how are you?
All dogs are different, but their body language can tell you what they are trying to communicate. Nobody knows your dog more than you. Of all of the reasons for licking, I have gone through in this article, which of them seems the most likely reason your dog licks you?
Some dogs lick more than others
Not all dogs have the same sense of smell and taste. Bloodhounds have the most smell receptors of any breed with 300 million scent receptors.
When is licking a problem?
Not everyone wants a dog licking them. However, more often than not, it is our reaction to them licking us, which causes them to lick us even more. Dogs respond to our reactions, if your dog licks you, and you respond by laughing, stroking your dog, cuddling them, tickling them or talking to them, you are giving them what they want. Attention.
Dogs are intelligent animals and learn from our responses. By giving them lots of attention when they lick you, you're encouraging more of this behavior.
What can you do to stop them licking you?
To stop dogs from licking you and others, start by denying them attention whenever they do it. When a dog licks you, turn away, do not touch the dog and do not look at the dog. When they stop licking, then you can reward your pup with attention, praise, and a treat. Keep doing this and your dog will learn that by licking, they will not get a treat or any of your attention.
The longer your dog has been gaining your attention by licking, the harder it will be to train the habit out of them. But it can be done.
---
Struggle training your dog?
Consider hiring a dog trainer or investing in a dog training course, such as Brain Training for Dogs.
---
Why do dogs lick you? Conclusion
So, these are the most common reasons, why do dogs lick you?
Dogs definitely lick us because they're showing us affection, but as you now know, it is not the only reason. All dogs are different and the reasons why they lick us are different too.
If your dog's licking seems like more of a problem than what is listed above, it is recommended you obtain advice from a qualified veterinarian.
---
Recent Posts
---